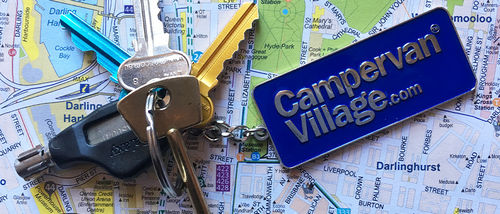 Book Online with Campervan Village
Hire a campervan! We've got the greatest rental brands for the ultimate road trip holidays in Australia and New Zealand! Get a quote or book online instantly with a great selection of campervans and premium 4WD campers - so start planning your next adventure today with Campervan Village!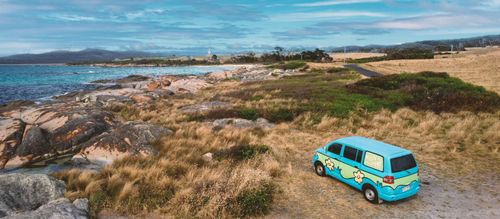 The Best Prices. The Best Road Trips!
The Campervan Village has a range of campervans and 4x4 campers for travelers looking for comfort on a budget with locations all around Australia and New Zealand. And we do one way campervan hire! Why pay more somewhere else? Book your dream roadtrip with Campervan Village today!
Campervan Hire Australia and New Zealand
Get ready to embark on an epic adventure with Camperan Village! With the wind in your hair and the open road ahead, you'll experience the freedom and excitement of travel like never before.
Whether you're a solo traveler or embarking on a family vacation, hiring a camper offers an unbeatable experience. From meeting new people at campsites and sharing stories around the campfire, to discovering new cuisines and immersing yourself in local culture, there's nothing quite like the road trip experience.
And the best part? You don't need to be an experienced traveler to enjoy the journey - all you need is a sense of adventure and a willingness to explore. With a campervan rental, you can travel at your own pace, taking the time to truly appreciate the beauty of your surroundings and soak up the local atmosphere.
But it's not just about the destination - it's also about the journey. In a campervan or 4x4 from Campervan Village, you'll have the opportunity to discover new places and experiences that you wouldn't have found otherwise. From rugged coastlines to picturesque national parks, the possibilities are endless.
And when the day is done, you'll have a cozy and comfortable home on wheels to retreat to. With the comforts of home including everything to cook your own meals on the road, you'll be able to relax and recharge before the next day's adventures.
So why wait? Get in touch or book only today and start your journey of a lifetime. Whether you're seeking adventure, relaxation, or a little bit of both, the open road awaits!
Campervan Village Locations
New Zealand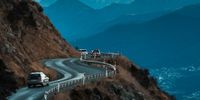 locations details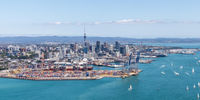 locations details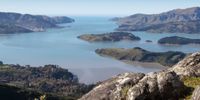 locations details
Trip Ideas and Inspiration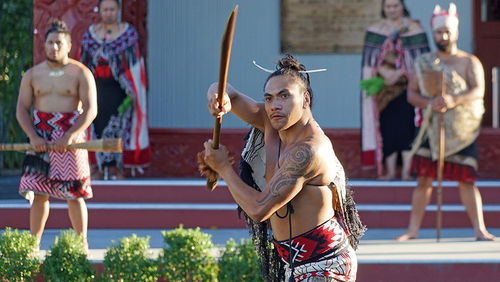 7 Day Campervan Trip From Auckland
---
From the green hills to the blue sea, the north island of New Zealand has a lot to offer an adventurer who wants to discover the land of Middle Earth. Below, the roadtrip geniuses at Campervan Village New Zealand have put together a great seven day campervan road trip itinerary from Auckland.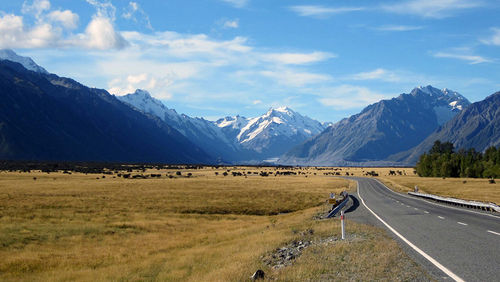 7 Day Campervan Trip From Christchurch
---
Christchurch is a great place to start your New Zealand campervan roadtrip adventure! With amazing coastlines with plenty of options for surfers and a range of natural attractions in the region, Christchurch offers something for all nature lovers. Of all the natural wonders around the South Island of New Zealand, it's hard to go past Arthur's Pass & Franz Josef Glacier - and if you've got a campervan from the good folks at Campervan Village Christchurch - then you're ready to explore these amazing natural wonders...
Travel Ideas for Your Next Aussie Adventure
---
Whether you're looking for sun, sea, sand or snow, Australia has a scenic road trip destination to suit everyone. From day trips to extended journeys, here are 10 top picks to consider for your next getaway.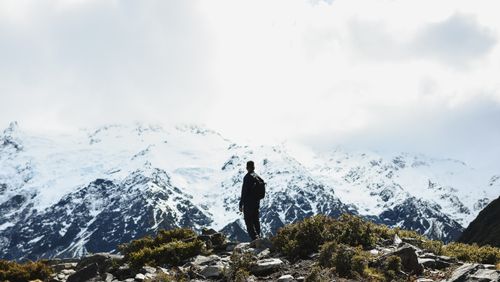 Hire a Campervan in New Zealand
---
New Zealand is an incredible travel destination, and getting around by campervan is a fantastic way to explore. From stunning beaches to majestic mountains, the diversity of landscapes on offer is simply amazing and with Campervan Village locations operating in Auckland, Christchurch and Queenstown, you can see it all.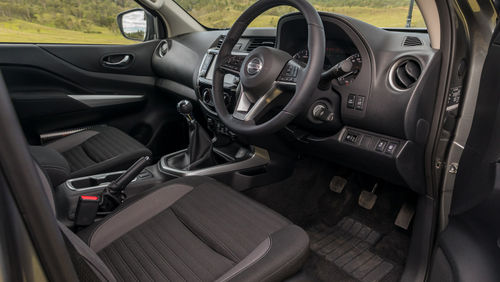 10 Must-Visit Campsites on Australia's East Coast
---
Australia is a camper's paradise. The country's natural beauty and diverse landscapes make it an ideal destination for those looking for a holiday that combines adventure, relaxation and stunning scenery. And the East Coast of Australia, in particular, has some of the best campsites in the world. From Queensland to Victoria, there are a plethora of places to park your camper or pitch your tent. In this blog, we've picked 10 great East Coast Australia campsites to help you plan your next camping adventure.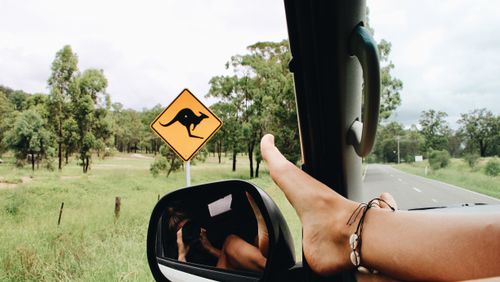 Why Renting a Campervan is the Best Option for Exploring Australia
---
Thinking of planning your next vacation? Why not plan something different, fun, and adventurous like exploring the wonderful outdoors and renting a campervan. A campervan is a perfect solution if you are looking for affordable and exciting ways to explore the beauty of Australia. Here's why you should consider campervan rental as your best option for exploring the outdoor beauty of Australia.