Every road trip should be an adventure worth remembering, and that's why we're constantly on the lookout for the best deals and promotions to make your dream journey even more incredible. Whether it's discounts on our range of campervans and 4WD campers, exclusive partner offers, or irresistible travel packages, we'll keep you updated with the best deals right here.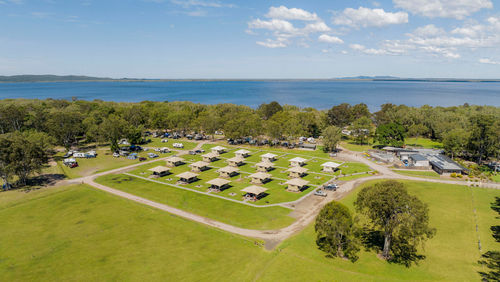 Escape to Nature at Habitat Noosa
Habitat Noosa is offering Campervan Village a unique offer over these warm Queensland Winter months. All customers who hire a campervan will receive two nights camping for the price of one! Read on for exclusive promo code and offer details.
At Campervan Village, we understand the thrill of hitting the open road in a campervan, seeking new horizons and unforgettable experiences. To help ignite your wanderlust and fuel your imagination, we've curated a list of incredible trip ideas and routes that will have you itching to embark on your next epic road trip. Whether you're a nature enthusiast, a history buff, or simply looking for a getaway, we've got you covered. So fasten your seatbelt, grab a map, and let's explore some of the most awe-inspiring destinations in Australia and New Zealand.