Campervan Village Auckland
Address
3/50 Ascot Road, Mangere 2022
Phone
1800 121 421
Email
info@campervanvillage.com
Opening Hours

| | |
| --- | --- |
| mon - fri: | 9am - 3pm |
| sat: | 9am - 11am |
| sun: | CLOSED |

Availability

pickup

dropoff

After-hours allowed

pickup

dropoff
*After hours pickup or dropoff may incur additional fees.
Welcome Campervan Village Auckland, your Gateway of New Zealand's Wonders. Auckland, a city that beautifully marries modern cosmopolitan living with stunning natural landscapes, invites you to explore its diverse treasures through the lens of a campervan adventure.

Auckland, often referred to as the "City of Sails," is a tapestry of experiences waiting to be unraveled. Renting a campervan from our Auckland depot isn't just about hitting the road – it's about immersing yourself in a symphony of urban vibrancy and pristine natural beauty. With the iconic Sky Tower piercing the skyline, this city welcomes you with open arms to explore its bustling waterfront, cultural enclaves, and lush green spaces.
Venture beyond the city limits, and a world of exploration unveils itself. The Waitakere Ranges beckon with their tranquil black sand beaches and ancient rainforests—an ideal sanctuary for those yearning for a nature-infused respite. For a coastal escapade, the Bay of Islands promises secluded bays and captivating history. Delve into the volcanic landscapes of Rotorua, steeped in Maori traditions, and find solace in the vineyards of Waiheke Island.
For nature enthusiasts, Auckland's surroundings promise a trove of treasures. The ethereal beauty of Cathedral Cove on the Coromandel Peninsula and the awe-inspiring Tongariro Alpine Crossing in Tongariro National Park are just glimpses into the natural wonders awaiting your discovery.
Campervan Village is committed to ensuring your comfort and convenience as you explore Auckland and beyond. Our Auckland travel team is at your service, ready to assist with any inquiries and ensure a smooth start to your adventure. Step into your campervan and embark on a journey that combines urban excitement with the serenity of nature.
Uncover the beauty that defines Auckland and the spirit of adventure that comes with a campervan. With Campervan Village's Auckland depot as your gateway, you have the power to create a unique and extraordinary journey. Get ready to experience the allure of New Zealand in a way that only a campervan can offer.
Plan your Auckland roadtrip today
Book online of contact our friendly travel team today to discuss your dream road trip in Auckland. We'll help you out with availability, a quick quote or to book your camper today.
Give us a call today.
1800 121 421 from Australia
0800 445 981 from New Zealand
Places to check out around Auckland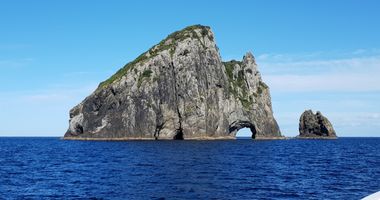 Bay of Islands
Located in the fa-sharp north of the country, the Bay of Islands is a region of stunning landscapes, with crystal clear waters, sandy beaches, and lush forests. There are over 140 islands in the Bay of Islands, many of which are uninhabited and offer secluded spots for swimming, fishing, and picnicking. Explore this stunning region and discover hidden gems like the Hole in the Rock, a natural archway in the ocean, and the Waitangi Treaty Grounds, where the country's founding document was signed. The Bay of Islands has a range of campsites that cater to campervans, so you can fully immerse yourself in this natural paradise.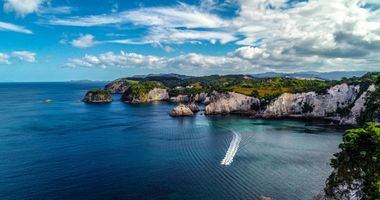 Coromandel Peninsula
Experience the beauty of the Coromandel Peninsula in a campervan! This stunning region, located on the east coast of New Zealand's North Island, about 260km from Auckland, is known for its golden sand beaches, crystal clear waters, and lush forests. With a campervan, you can explore the peninsula at your own pace and discover hidden gems like Hot Water Beach, where you can dig your own natural hot tub, and the towering Cathedral Cove, a natural archway formed by erosion. The Coromandel Peninsula has a range of campsites that cater to campervans, so you can fully immerse yourself in the natural surroundings. Don't miss the chance to experience this paradise in a campervan!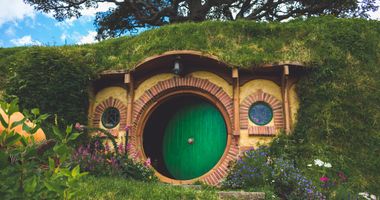 Hobbiton
This is a must-see destination for fans of J.R.R. Tolkien's The Lord of the Rings and The Hobbit. This charming village, built as a movie set for the films, has been beautifully preserved and is now a popular tourist attraction. Visitors can take a guided tour of the village, which includes a stop at the Green Dragon Inn and a chance to see the hobbit holes up close. The tour also includes a visit to the beautiful Party Tree, where Bilbo Baggins celebrated his 111th birthday. Whether you're a die-hard fan of the books and films or just looking for a unique and scenic spot to visit, Hobbiton is a magical place that should not be missed.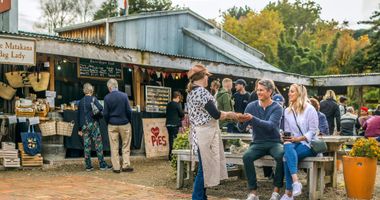 Matakana
Experience the charm of Matakana! Located just an hour north of Auckland, Matakana is a quaint town nestled in the countryside. This picturesque region is known for its farmers markets, wineries, and art galleries, as well as its beautiful beaches and forests. With a campervan, you can easily explore Matakana and its surroundings at your own pace. Don't miss the chance to visit the Matakana Village, a hub of local food, crafts, and entertainment, or take a stroll through the Matakana Coast Sculpture Trail, a series of outdoor art installations set among the natural beauty of the region.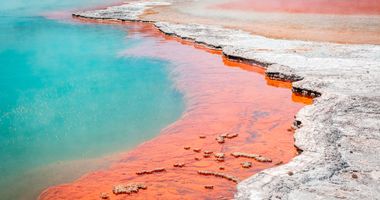 Rotorua
Rotorua, located on the North Island of New Zealand, is a geothermal wonderland that should not be missed on any trip to the Land of the Long White Cloud. With its bubbling mud pools, geysers, and hot springs, Rotorua is a must-visit destination for any nature lover. The city is also home to a number of Maori cultural attractions, including the Whakarewarewa Thermal Village, where visitors can learn about the history and traditions of the Maori people. Whether you're looking for a relaxing soak in a natural hot spring or an adventure through the great outdoors, Rotorua has something for everyone.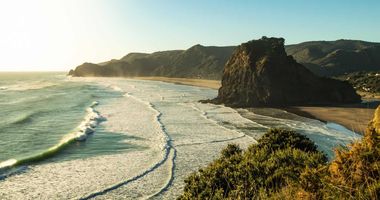 Waitakere Ranges
The Waitakere Ranges are a scenic region located just a short drive from Auckland. The area is known for its beautiful forests, waterfalls, and beaches, and is a popular destination for outdoor activities such as hiking, mountain biking, and picnicking. There are also several campsites in the area that are suitable for campervans. It is important to note that the Waitakere Ranges are a protected area, and visitors are asked to follow Leave No Trace principles to help preserve the natural environment.