Campervan Village Queenstown
Address
234 Glenda Drive, Frankton 9371
Phone
1800 121 421
Email
info@campervanvillage.com
Opening Hours
mon - fri:
9am - 4pm
sat:
9am - 11am
sun:
CLOSED
Available for

pickup

dropoff

After-hours allowed

pickup

dropoff
*After hours pickup or dropoff may incur additional fees.
Experience the adventure capital of the world, Queenstown. Nestled in the heart of New Zealand's South Island, this stunning destination offers breathtaking landscapes, an abundance of outdoor activities and a lively atmosphere. From skiing in the winter to bungee jumping, hiking, or taking a scenic flight over the mountains, there is something for everyone in Queenstown. Take a stroll on the shores of the crystal clear Lake Wakatipu, admire the panoramic views from Bob's Peak or indulge in the local food and wine scene. Whether you're an adrenaline seeker or just looking for a relaxing getaway, Queenstown is the ultimate destination for those seeking an unforgettable experience.
Plan your Queenstown roadtrip today
Book online of contact our friendly travel team today to discuss your dream road trip in Queenstown. We'll help you out with availability, a quick quote or to book your camper today.
Give us a call today.
1800 121 421 from Australia
0800 445 981 from New Zealand
Trip Ideas for Queenstown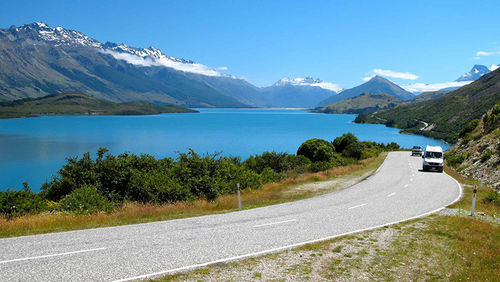 Queenstown to Glenorchy
---
The road to Glenorchy is short but perhaps one of the most scenic routes on the South Island of New Zealand. The drive will take you to Middle-Earth, the filming location for many scenes from 'The Lord of the Rings' film franchise. Along the way, this picturesque road will take you north of Queenstown, following Lake Wakatipu and eventually, the Glenorchy region.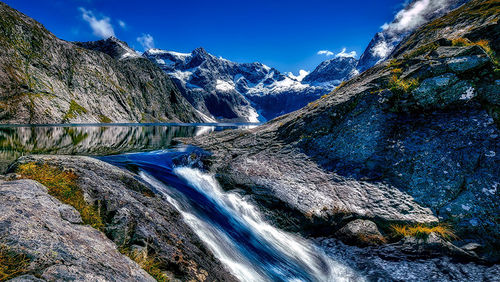 Queenstown to Milford Sound
---
The South Island of New Zealand is a paradise for nature-lovers and thrill seekers. If you have a few days and you've hired a campervan in Queenstown, then you simply can't miss the opportunity to visit Milford Sound and Fiordland!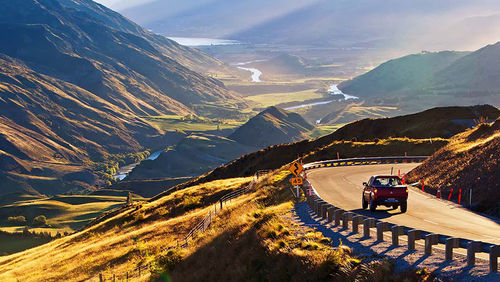 Queenstown to Wanaka
---
If you're in the Queenstown area and you have visited the friendly folks at Campervan Village, why not head off to the region of Wanaka and the Cardrona Valley, an area offering spectacular alpine views blended with stunning lakes.