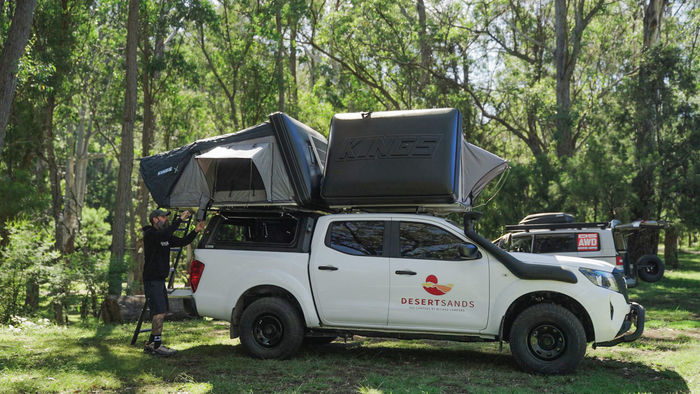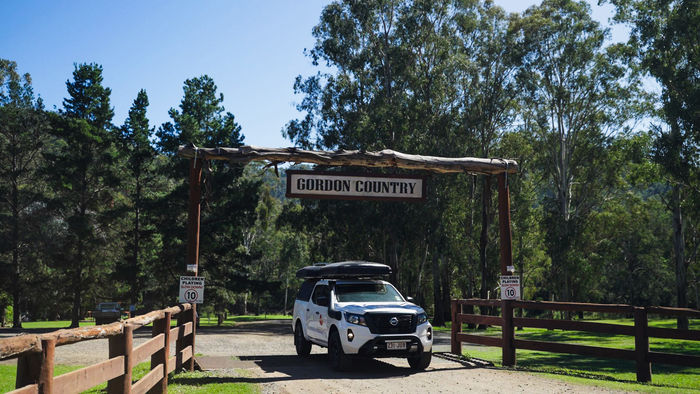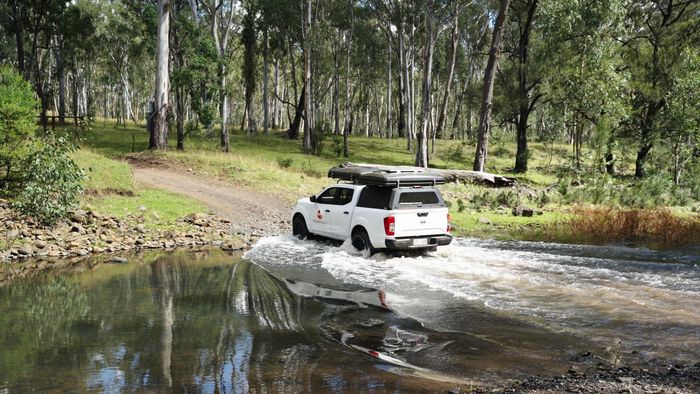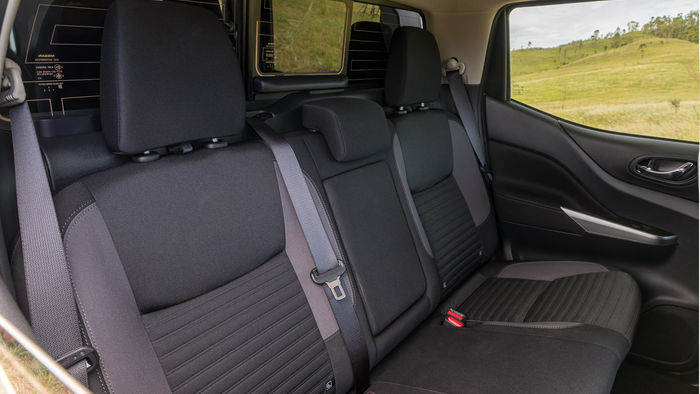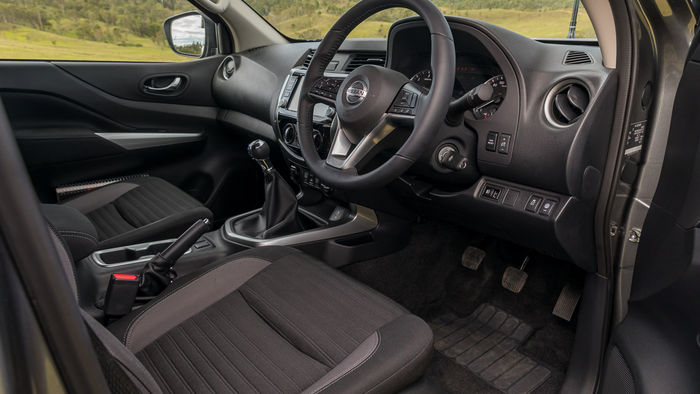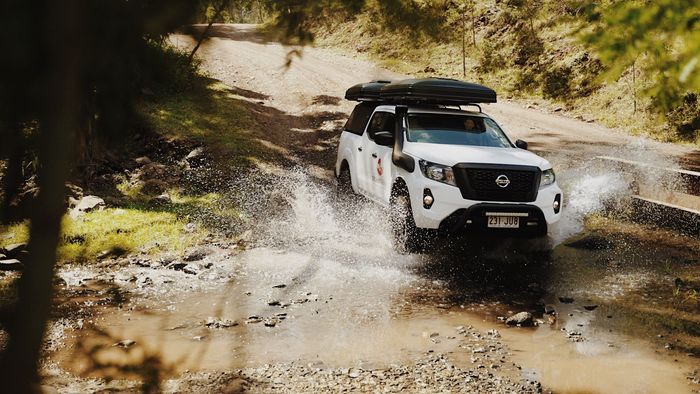 available 2024
The perfect off-road companion. Get ready to step up your camping game and get into the brand new Desert Sands 4x4 - fully equipped with all the bells and whistles for the ultimate outback adventure! Forward bookings available now for March 2024!
5 Seatbelts
Sleeps 5
Unlimited KMs
Features
5-star ANCAP Safety Rating
Power Steering
Air Conditioning
Cruise Control
GPS / Sat Nav
12,000lb Winch
Dual Hardshell Rooftop Tents
Cutlery & Utensils
Pots & Pans
Stainless Steel Prep Bench
86L Water Tank
Portable Gas Cooker (gas not provided)
75L Dual-zone Fridge
USB charging ports
USB/Bluetooth
300W Solar Panel
270-degree Awning
Table and Camping Chairs
Bedding/Linen Not Included
Specs
*specifications are provided as a guide only and may vary

Vehicle
Nissan Navara or similar
Dimensions
~5350mm x 1920mm x 1900mm
Seats
5 x seatbelts
Sleeps
5 (2 x rooftop tents)
Transmission
6-Speed Manual or 7-speed Automatic
Fuel Type
Diesel
Fuel Tank
80L
Fuel Consumption
approx. 12 L/100km
Experience the Freedom of the Desert Sands
Embark on an extraordinary adventure with our newest addition, the Desert Sands 4x4. Designed to conquer rugged terrains and traverse the great outdoors, this premium campervan is the epitome of freedom. Immerse yourself in the awe-inspiring landscapes of the outback.
Unleash Your Adventurous Spirit
The Desert Sands 4x4 is your gateway to uncharted territories. With its robust four-wheel drive capability and powerful engine, you can go off the beaten path and explore the incredible hidden gems of the outback. Whether you're seeking remote camping spots, breathtaking hiking trails, or secluded fishing spots, this campervan is your ticket to unparalleled adventure.
Uncompromised Comfort for Your Journey
At Campervan Village, we've meticulously crafted the Desert Sands to make every road trip as comfortable and hassle-free as possible. Step into the spacious cabin, which can comfortably accommodate up to five people, and discover a world of comfort both on and off-road.
The Desert Sands 4x4 features two hardshell rooftop tents that are quick and easy to set up, allowing you to spend more time exploring and less time worrying about your campsite. The 270-degree awning provides ample shade and shelter from the elements.
Safety First, Always
The Desert Sands 4x4 comes with a 5-star ANCAP safety rating, giving you peace of mind during your travels. With features like power steering, air conditioning, cruise control, and GPS navigation, you can focus on the journey ahead while enjoying a smooth and secure ride. While advanced safety features such as electronic stability control, automatic emergency braking, and driver attention detection ensure the safest roadtrip for you and your passengers.
Conquer Any Challenge with Confidence
The Desert Sands 4x4 is equipped with a range of practical features to enhance your camping experience. With a 12,000lb winch, you can confidently navigate challenging terrains and overcome unexpected obstacles. The 300W solar panel ensures a steady power supply for all your electronic devices, while the 75L dual-zone fridge keeps your food and beverages fresh throughout your adventure.
Explore in Style
Designed to impress, the Desert Sands 4x4 combines functionality with a touch of elegance. Its sleek design and 270-degree awning create an inviting outdoor living space where you can relax and soak in the natural beauty surrounding you. Whether you're enjoying a meal on the stainless steel prep bench or unwinding under the starry sky, this campervan will always elevate your camping experience.
Endless Possibilities, Unlimited Kilometers
With unlimited kilometers included, you have the freedom to embark on an epic road trip with less restrictions. Whether you're planning a short getaway or an extended expedition, the Desert Sands 4x4 is your reliable companion, ready to take you wherever your heart desires.
Your Journey, Your Way
Embrace the spirit of adventure and unlock the full potential of your holiday with the Desert Sands 4x4. Forward bookings are now available for these premium campervans so start planning for the ultimate exploration of the great outdoors today.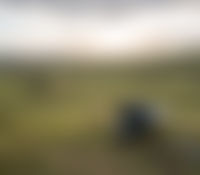 Plan your Australia roadtrip today
Book online of contact our friendly travel team today to discuss your dream road trip in Australia. We'll help you out with availability, a quick quote or to book your camper today.
Give us a call today.
1800 121 421 from Australia
0800 445 981 from New Zealand