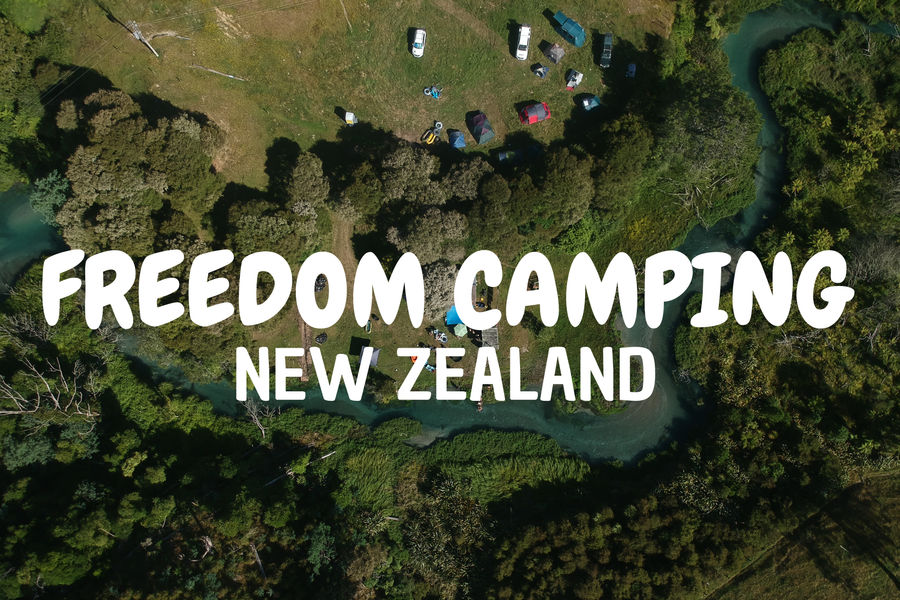 Discover Freedom Camping in New Zealand
Embark on a thrilling journey through the diverse and breathtaking landscapes of New Zealand, a country renowned for its abundant freedom camping sites, offering an inexpensive and immersive way to explore its many wonders in your campervan rental from Campervan Village.
Freedom camping in New Zealand allows you to camp on public land at no cost unless local laws or signage explicitly prohibit it. It's a time-honored, safe, and budget-friendly way to experience the diverse beauty of the country. However, it's crucial to select designated freedom camping sites. These sites, managed by either the Department of Conservation (DoC) or the local/regional council, are scattered throughout the nation, allowing explorers to experience New Zealand's charm while respecting local regulations and the environment.
In this article, we delve into the essence of freedom camping, how to do it responsibly, and uncover some of the best free campsites in New Zealand.
Freedom Camping with Campervan Village?
Choosing Campervan Village ensures quality, convenience, and certified self-contained campervans so you'll be all set to visit any of New Zealands countless freedom camping locations. Our depots in Auckland, Queenstown, and Christchurch make exploring New Zealand's wonders more accessible, with some world class free campsites location just a short drive away. So whether you're just planning a weekend getaway or an extending tour of the country, read on to find out more about the best free campsites in New Zealand.
Top Recommended Freedom Camping Sites
For those renting from Campervan Village, there are several amazing, free campsites that are conveniently located near our depots.
North Island Sites Near Auckland Depot:
Tapotupotu Campsite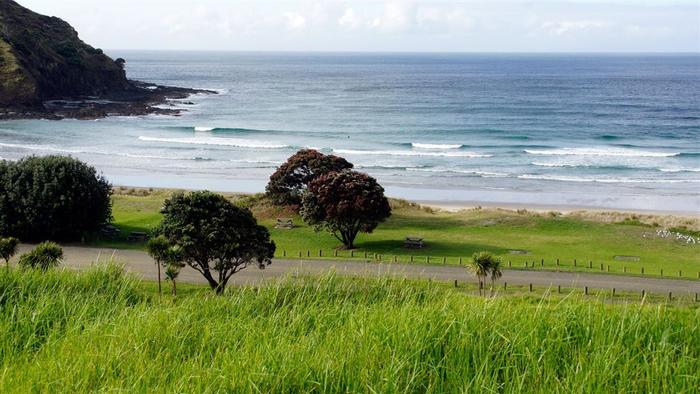 Location: Near Cape Reinga
Drive from Auckland Depot: Approximately 5 hours
Description: Tapotupotu is a serene and peaceful coastal site ideal for beach lovers and surf enthusiasts. Those who visit can enjoy the tranquil environment and the soothing sound of the waves, making it a top choice for coastal relaxation.
Urupukapuka Bay Campsite
Location: Bay of Islands
Drive from Auckland Depot: Roughly 3 hours
Description: This tranquil bay offers a harmonious blend of relaxation and water activities like fishing and kayaking. Whether you're keen to be on the water or prefer just to relax by it, Urupukapuka Bay is a versatile choice.
South Island Sites Near Queenstown and Christchurch Depots:
Boundary Creek Campsite
Location: Near Lake Wanaka
Drive from Queenstown Depot: About 1 hour
Description: Situated by the picturesque Lake Wanaka, Boundary Creek is a haven for fishing and boating enthusiasts, offering scenic views and a range of water-based activities for all to enjoy.
Lake Paringa Campsite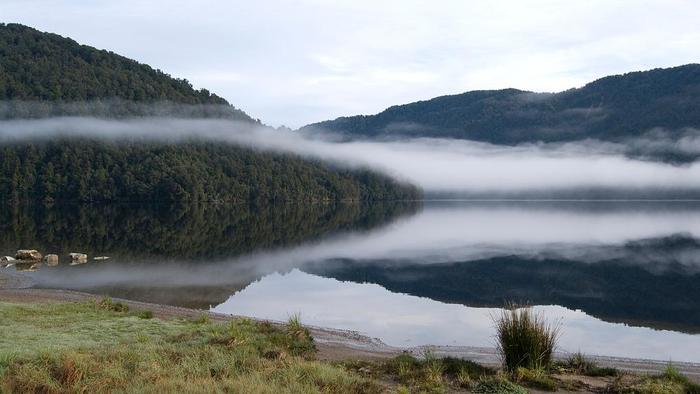 Location: West Coast
Drive from Christchurch Depot: Around 5 hours
Description: Lake Paringa is a nature lover's paradise, being a haven for bird watchers and anglers. The lush surroundings and the symphony of chirping birds provide an idyllic setting for campers to immerse themselves in.
Before planning your visit, ensure to check for any seasonal availability and regulations that might apply to these campsites. Enjoy your journey and explore the beauty and diversity of New Zealand's landscapes!
Other Top Freedom Camping Sites in New Zealand
Here are other remarkable freedom camping sites that you shouldn't miss:
Hamilton's Gap near Auckland – A serene getaway located close to our Auckland depot.
Sunrise Reserve and Sunburst Reserve near Auckland – Picturesque sites near our Auckland location.
Lake Ngaroto near Hamilton – A tranquil retreat surrounded by lush greenery.
Little Bay near Coromandel – A hidden gem offering stunning coastal views.
Hipapatua Recreational Reserve near Lake Taupo and Rotorua – A peaceful haven amidst nature.
Whakaipo Bay Recreational Reserve on Lake Taupo – A secluded spot offering scenic lake views.
Glenfalls Campsite in Hawkes Bay – A quiet site ideal for relaxation and rejuvenation.
Evans Bay Marina Self Contained Camping in Wellington – A popular spot with excellent facilities.
Thomson Park in Christchurch – A scenic location close to our Christchurch depot.
Robin Hood Bay in Blenheim – A picturesque coastal site.
Greyney's Shelter in Arthur's Pass – A rustic site nestled in the mountains.
Lindis Pass Historic Hotel Campsite in Lindis Pass – A site brimming with history and natural beauty.
Brighton Domain Freedom Camping near Dunedin – A beachfront site with stunning views.
Twenty Five Mile Stream near Queenstown – A secluded location near our Queenstown depot.
Monowai Campsite in Fiordland – A site offering breathtaking natural beauty.
Responsible Freedom Camping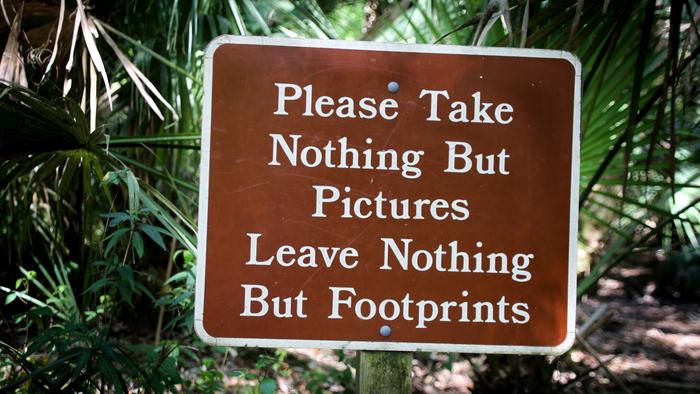 Dispose of Rubbish Responsibly – Leave the camping area clean for those who come afterwards.
Toilets – Use the toilet in your campervan or apps such as CamperMate can help you find the nearest toilets.
Protect the Environment – Use recycling facilities whenever available.
Waste Disposal Station – Empty your toilet and waste water at designated dump stations.
What Now?
Embark on a remarkable journey with Campervan Village and discover the beauty of New Zealand through responsible freedom camping, exploring picturesque landscapes while respecting the environment and local regulations, and of course keep that travel budget in check.
---
FAQs
Can you freedom camp anywhere in New Zealand?

Not quite, Freedom camping is generally allowed on public land unless actively prohibited by local laws or signage. Always check local restrictions and signs before setting up camp.

Is freedom camping safe in New Zealand?

Yes, freedom camping is generally safe in New Zealand, especially when done in designated areas. However, it is crucial to follow safety guidelines, be aware of your surroundings, secure your belongings, and choose well-lit and populated areas when possible.

How can I find free campsites in New Zealand?

You can use apps like CamperMate or Camping NZ to find free campsites. Additionally, the Department of Conservation (DoC) provides information on available campsites, and local tourist information centers can also offer assistance.

What are the rules for freedom camping in New Zealand?

You must camp in designated areas or where not prohibited by local laws. Dispose of rubbish responsibly, use public toilets or those in your vehicle, and use recycling facilities when available. Always leave the camping area clean, leaving nothing behind, and follow any additional local regulations and guidelines to protect the environment.

Can I freedom camp in a campervan from Campervan Village for my journey?

Absolutely! Campervan Village offers self-contained campervans, allowing them to be used on freedom camping sites. With rental depots in Auckland, Queenstown, and Christchurch, Campervan Village allows you to explore New Zealand's wonders with ease.