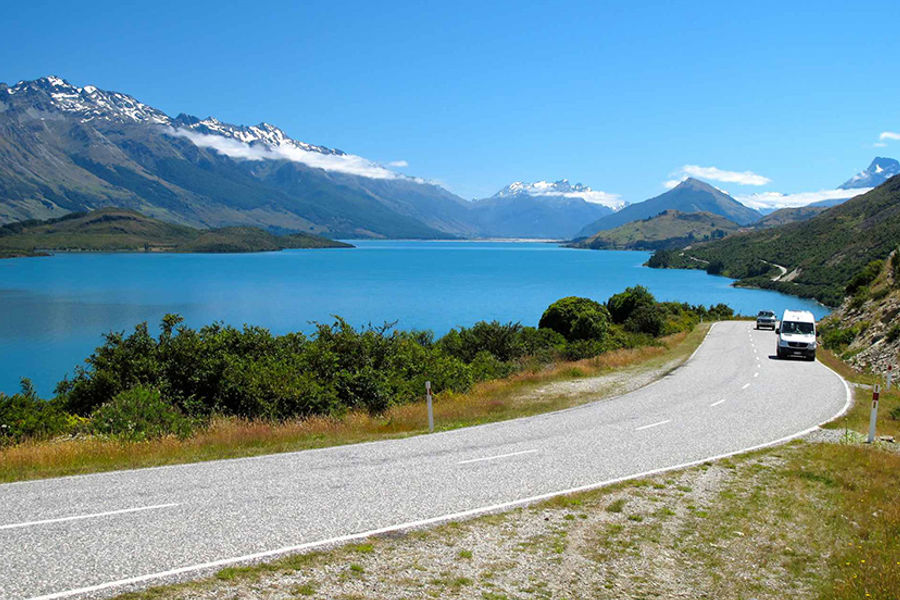 The road to Glenorchy is short but perhaps one of the most scenic routes on the South Island of New Zealand. The drive will take you to Middle-Earth, the filming location for many scenes from 'The Lord of the Rings' film franchise. Along the way, this picturesque road will take you north of Queenstown, following Lake Wakatipu and eventually, the Glenorchy region.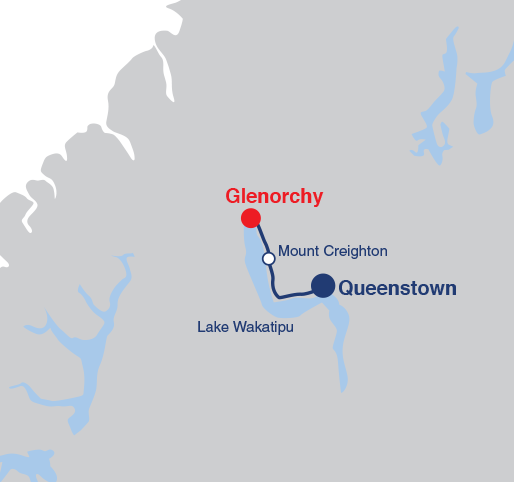 Getting there from Queenstown
Queenstown to Glenorchy From Queenstown, head west on State Highway 6 (also known as Glenorchy Road) - The drive is about 45 minutes and offers stunning views of the surrounding mountains and lakes, with plenty of picnic spots along the way.
Suggested trip duration: 2 Days
The drive takes only 45 minutes, but it's worth taking your time to stop every so often and enjoy the many scenic stops along the route. The main features of the trip are Pig Island, Pigeon Island, Tooth Peaks and obviously, Lake Wakatipu. Once you've arrived in Glenorchy, the journey won't be over. You'll quickly understand why this place is such a sought-after location for film crews and nature lovers. Glenorchy is a welcoming town, famous for its southern kiwi hospitality and with its close proximity to Mount Aspiring National Park, the town acts as a launching point for walking expeditions, jet boat adventures, and skydiving tours. The only thing better than the drive to Glenorchy is the road to Paradise. North of Glenorchy is a settlement aptly named 'Paradise'- a beautiful place, truly deserving of its name. This area is worth your time, especially if you are a Lord of the Rings fan - it was the filming locations for Lothlorien, Isengard, Amon Hen and Orthanc.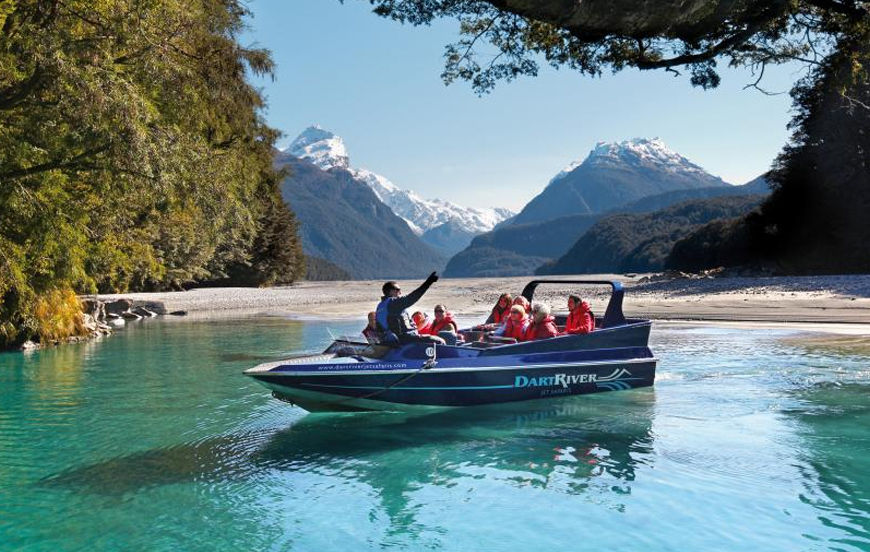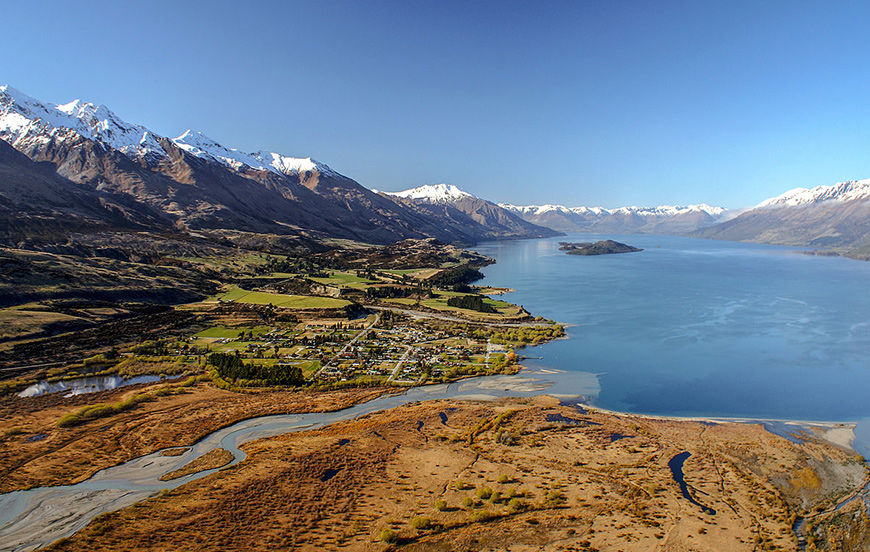 Activities
Bob's Cove
Lake Dispute Track
Horse Treks
Katak Safari Tour
Other Information
Camping Kinloch Campsite is located approximately 45 minutes drive north of Glenorchy, along the shores of Kinloch Bay on the western end of Lake Wakatipu. To reach the campsite, take the Glenorchy-Kinloch Road from Glenorchy and follow the signs to Kinloch. The campsite offers a great spot for camping, fishing, kayaking, and hiking in the surrounding mountains.
Did You Know?
Campervan Village has a fleet of Campervans for hire, perfect for exploring New Zealand! We've got 3 great locations across NZ's North and South islands, so book online today!