Travelling in remote areas and other certain locations may incur additional fees, or may be completely prohibited, and some routes are only permitted in 4WD/AWD vehicles. Please review the below map and keep in mind all permitted and prohibited zones when planning your journey. Don't hesitate to contact our travel team if you have any questions or concerns regarding your trip and our permitted areas of use.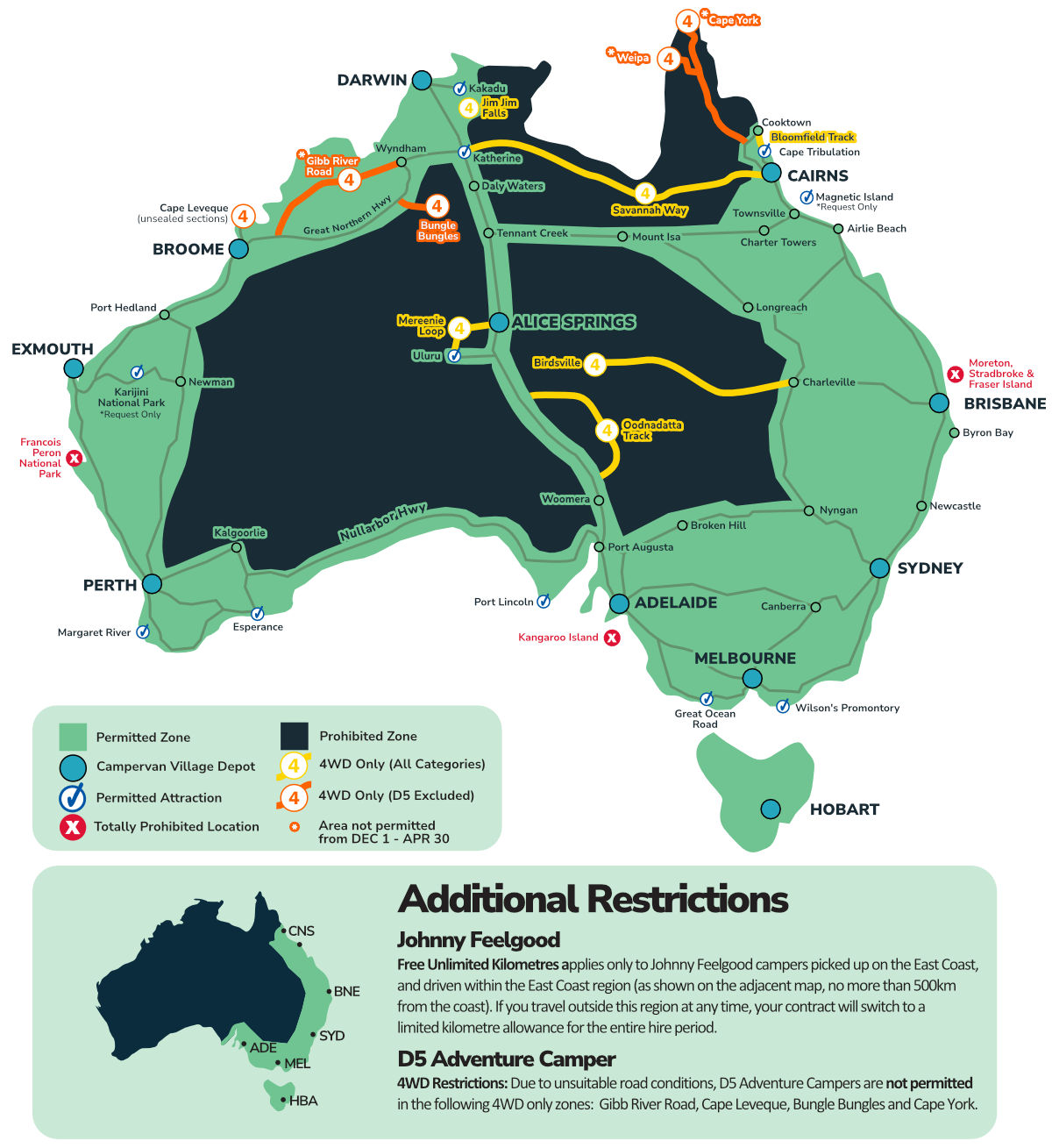 Unsealed Roads are completely prohibited in all 2WD vehicles.
Sand & beach driving are completely prohibited for all 2WD & 4WD vehicles.
All costs for towing & recovery for ALL vehicles on unsealed roads will be at the hirer's expense.
If you use the vehicle outside the permitted Area of Use, you agree to pay us the sum of up to $2,000 as liquidated damages. You acknowledge and agree that this sum represent a genuine pre-estimate of the loss that we will suffer due to such a breach.