Campervan Village Melbourne
Address
45 Bond St, Ringwood VIC 3134
Phone
1800 121 421
Email
info@campervanvillage.com
Opening Hours

| | |
| --- | --- |
| mon - fri: | 9am - 3pm |
| sat: | 9am - 11am |
| sun: | CLOSED |

Availability

pickup

dropoff

After-hours allowed

pickup

dropoff
*After hours pickup or dropoff may incur additional fees.
Melbourne, the capital city of Victoria, Australia, is a vibrant and cosmopolitan destination that offers a unique blend of culture, history, and natural beauty. It's a perfect destination for travellers looking to explore the city and surrounding areas by campervan. It's easy to get around and discover the many scenic routes and hidden gems that Melbourne has to offer.
One of the must-see attractions is the Great Ocean Road, a scenic coastal drive that takes you past famous landmarks such as the Twelve Apostles and Loch Ard Gorge. Visitors can also explore the beautiful Dandenong Ranges, a mountain range that offers hiking trails, scenic lookouts and quaint villages. The city of Melbourne itself is rich in culture and history, with a vibrant arts and food scene and famous landmarks such as the Melbourne Cricket Ground and Federation Square.
Whether you're looking to explore the great outdoors, experience the culture of the city or indulge in delicious food, Melbourne and its surroundings have something to offer for all. With a campervan, you have the freedom to go where you want and the flexibility to make your own itinerary.
Plan your Melbourne roadtrip today
Book online of contact our friendly travel team today to discuss your dream road trip in Melbourne. We'll help you out with availability, a quick quote or to book your camper today.
Give us a call today.
1800 121 421 from Australia
0800 445 981 from New Zealand
Places to check out around Melbourne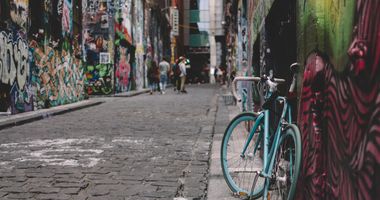 Bluestone Laneway
Melbourne is the cultural capital city of Australia and you can clearly see it while walking in the street. The city recognises the importance of street art in contributing to the urban culture - one of the most famous laneway for street art is the bluestone laneway, a perfect place to strolled around for a few hours and watch the art work.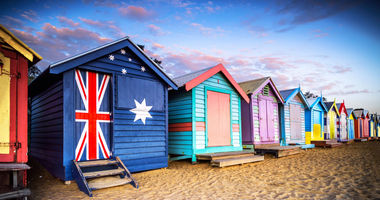 Brighton Beach Boxes
A very popular photo spot in Melbourne is the Brighton Beach Boxes. Located in Port Phillip Bay, a row of 82 uniformly proportioned wooden structures makes for great scenery to the Brighton seaside - it will be hard not take a picture.
Dandenong Ranges
The Dandenong Ranges is a set of mountain ranges, mostly of rolling hills and covered in think temperate rainforest, and only located 35 km east of Melbourne. This location is a great day trip destination with plenty of place to see with your campervan and activities to do, such as: Hiking in the Dandenong Ranges National Park, the Japanese Mountain Retreat, the Cool Climate gardens and the Puffing Billy Railway.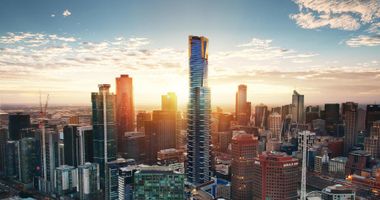 Eureka Tower
One of the best view of Melbourne would have to be from his highest tower, and good news, the Eureka Tower Skydeck is accessible to the public. For a small rate, you can access to the top floor and see the whole Melbourne region.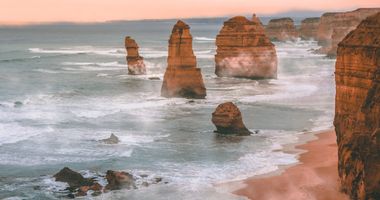 Great Ocean Road
The next destination is the one of the most popular route in Australia, the Great Ocean Road. Famous for his scenic coastal drives, this 243-km long road will bring you up close to native wildlife, and take in pristine rainforest, hazy waterfalls and iconic surf destination. Cape Otway, Flagstaff Hill Maritime Village, the 12 Apostles and the Great Ocean Walk are some of the highlights of the trip.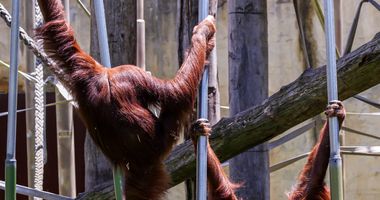 Visit Melbourne's Zoo's
For the wildlife lover, the region of Melbourne offer plenty of attraction to learn about the animal in a respectful area. So, you have the choice, a big zoo with more than 300 species and a lot of walking to do, a more safari kind of place where the African animals walks in vast exhibit, and the last one where the focus is on educating the visitor on conservation and helping the Australian wildlife.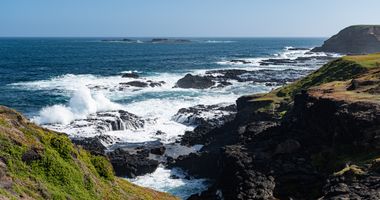 Phillip Island
For our first destination, a must see and visit is the Phillip Island. On this beautiful island situated 90 minutes south-east of Melbourne, you will have the chance to encounter Koala, Whales and most importantly, the cute Little Penguin. Furthermore, Phillip Island offer great area to camp your campervan - Plenty of hiking trail and surf location for the adventurer.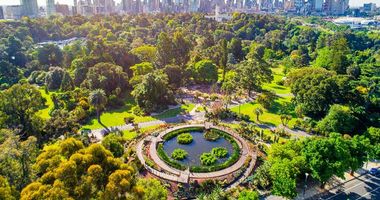 Royal Botanic Gardens
I always say that the heart of a city can be find in his botanical garden and for Melbourne, this saying is totally true. This 38 hectares gardens is home of 8,500 different plant species - The Royal Botanic Gardens of Melbourne is an inner-city oasis. Before getting your van (or after dropping it) at Campervan Village depot, make sure to have a look at this beautiful place.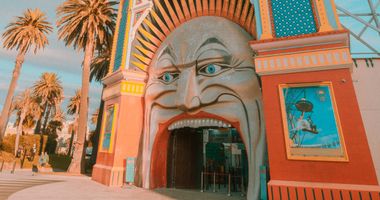 St Kilda Beach
From the beach to Luna Park, St Kilda is Melbourne's favourite beachside playground. Situated only 6km from the city, the outdoors activities, the Nightlife & Live Music, the markets, and the joyfulness of St. Kilda make this place a perfect getaway on your campervan trip.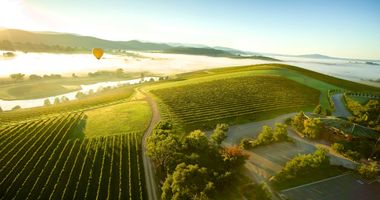 Yarra Valley
The Yarra Valley is a scenic wonderland for camping adventurer - surrounded by rainforest and range of mountains, this wine growing area keep some hidden gem that just wait to be discover. Plenty of hiking trail that lead to rivers and mystic waterfall await you and your campervan.