Campervan Village Adelaide
Address
86 Gibson Street, Bowden SA 5007
Phone
1800 121 421
Email
info@campervanvillage.com
Opening Hours

| | |
| --- | --- |
| mon - fri: | 9am - 3pm |
| sat: | 9am - 11am |
| sun: | CLOSED |

Availability

pickup

dropoff

After-hours allowed

pickup

dropoff
*After hours pickup or dropoff may incur additional fees.
Welcome to Campervan Village on Gibson Street in Adelaide! Situated in the heart of the city, our depot provides the perfect starting point for your campervan adventure. Adelaide, the vibrant capital of South Australia, offers a unique blend of cosmopolitan charm, cultural experiences, and natural beauty.
Known for its laid-back atmosphere and friendly locals, Adelaide is a city that invites exploration. Hiring a campervan from our Gibson Street depot allows you to embrace the freedom and flexibility of travel, enabling you to discover all that Adelaide and its surrounding regions have to offer, without having to worry about finding accomodation.
Adelaide is renowned for its festivals, with the Adelaide Fringe Festival and WOMADelaide being highlights of the cultural calendar. The city boasts an array of art galleries, museums, and theaters, providing enriching experiences for art enthusiasts and theater lovers. The Central Market, one of the largest undercover markets in the Southern Hemisphere, offers a vibrant culinary scene with fresh produce, gourmet treats, and international flavors.
Beyond the city limits, South Australia's diverse landscapes beckon adventurers. From the picturesque Adelaide Hills to the world-famous wine regions like the Barossa Valley and McLaren Vale, everyone can find something to love here. The stunning coastal destinations of Glenelg, Port Adelaide, and Semaphore offer beautiful beaches, water sports, and lively seaside vibes.
By renting a campervan from our Adelaide depot, you have the freedom to explore the region's natural wonders, like Kangaroo Island, Flinders Ranges, and the rugged coastline. Wake up to breathtaking sunrises, enjoy scenic drives, and immerse yourself in the pristine wilderness that South Australia is known for.
At Campervan Village, we provide top tier campervan journeys so whether you're seeking a budget campervan getaway or a luxury 4WD experience you'll be sure to enjoy comfort and convenience throughout your travels.
Begin your unforgettable adventure from our Adelaide depot and let the vibrant city and captivating landscapes of South Australia be your playground.
Plan your Adelaide roadtrip today
Book online of contact our friendly travel team today to discuss your dream road trip in Adelaide. We'll help you out with availability, a quick quote or to book your camper today.
Give us a call today.
1800 121 421 from Australia
0800 445 981 from New Zealand

Travel Ideas for Your Next Aussie Adventure
Whether you're looking for sun, sea, sand or snow, Australia has a scenic road trip destination to suit everyone. From day trips to extended journeys, here are 10 top picks to consider for your next getaway.

The Best Romantic Getaways To Take In Your Campervan In Australia
Are you and your significant other looking for a unique and romantic getaway? Have you ever considered exploring the beautiful landscapes of Australia in a campervan? A campervan offers the perfect opportunity to experience the breathtaking beauty of Australia with the freedom to create your own itinerary.
In this post, we'll be sharing some of the best romantic getaways to take in your campervan in Australia, providing you with everything you need to know to plan your perfect adventure.
Places to check out around Adelaide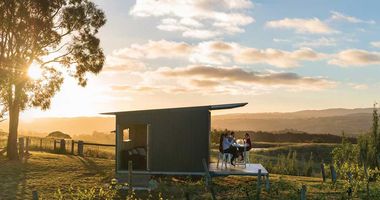 Adelaide Hills
Experience the natural wonders of the Adelaide Hills, a region brimming with lush forests, rolling hills, and charming villages. Drive along winding roads, passing through picturesque landscapes and quaint towns like Hahndorf, Australia's oldest surviving German settlement. Visit Mount Lofty Summit for panoramic views of Adelaide city and beyond. Discover the region's thriving food and wine scene, indulge in local produce, and embrace the tranquil ambiance of this captivating destination.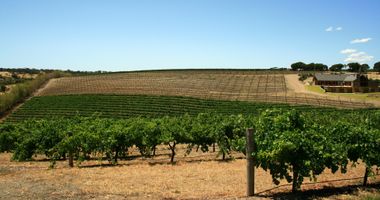 Barossa Valley Wine Region
Embark on a scenic drive to the world-renowned Barossa Valley, a premier wine region known for its exceptional wines and picturesque landscapes. Hop from one winery to another, sampling exquisite Shiraz, Grenache, and Riesling varieties. Explore the charming towns of Tanunda and Angaston, indulge in gourmet delights at the local restaurants, and soak up the rich heritage and German influences of the region. Don't forget to stock up on your favorite bottles of wine to enjoy during your campervan adventure!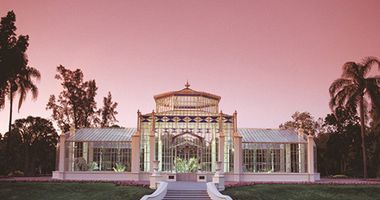 Adelaide Botanic Garden
Immerse yourself in the natural beauty of Adelaide Botanic Garden. Spanning over 50 hectares, this serene oasis offers a diverse range of plant collections from around the world. Stroll through the mesmerizing Adelaide Botanic Garden, take in the fragrant aromas, and explore the fascinating plant exhibits. Don't miss the Bicentennial Conservatory, home to exotic rainforest plants. Enjoy a picnic on the lawns or grab a coffee at one of the charming cafes within the garden.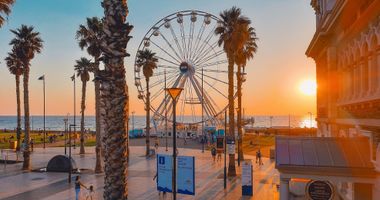 Glenelg Beach
Escape to the coastal paradise of Glenelg Beach, located just a short drive from Adelaide city center. Sink your toes into the soft sand, bask in the sunshine, and swim in the crystal-clear waters of the Gulf St Vincent. Glenelg Beach offers a vibrant beachfront atmosphere with an array of cafes, restaurants, and boutiques. Take a stroll along the Jetty Road precinct, indulge in some retail therapy, and savor delicious seafood while enjoying breathtaking sunset views.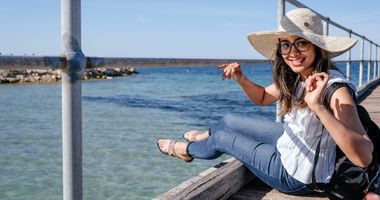 Kangaroo Island
Venture further afield to Kangaroo Island, a wildlife haven renowned for its pristine beaches, diverse ecosystems, and abundant wildlife. Accessible by ferry, you're free to explore the island's natural wonders. Witness sea lions basking on the sandy shores of Seal Bay, spot koalas nestled in eucalyptus trees, and encounter kangaroos, wallabies, and other native animals in their natural habitats. Marvel at the rugged coastal formations of Remarkable Rocks and be captivated by the stunning vistas of Flinders Chase National Park.