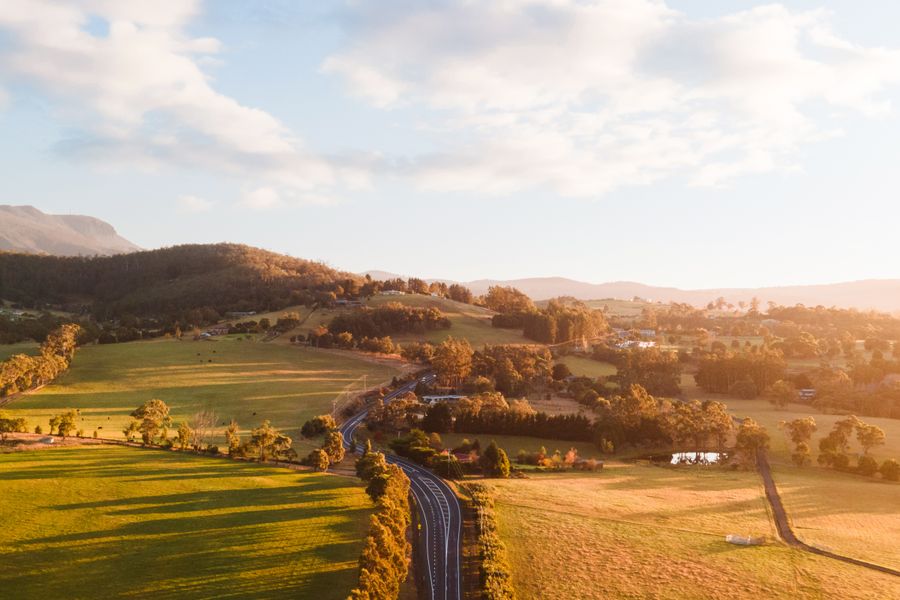 Top 10 Campsites for Campervans in Tasmania
Tasmania, a shimmering gem of Australia, is a collage of rugged mountains, pristine beaches, and verdant forests. This secluded island state invites wanderers to dive into its embrace, promising unforgettable adventures and moments of solace. Read on for our list of top campsites to visit in your campervan.
Tasmania's Bewitching Charm
Situated south of the Australian mainland, Tasmania is a sanctuary of unparalleled biodiversity. From ethereal mountain vistas to dense, green rainforests and sprawling, golden beaches, it weaves a siren's song. Often likened to a condensed version of New Zealand, Tasmania's untouched splendor makes it the ultimate destination for those yearning for nature's untouched beauty.
Embarking on a Campervan Odyssey
Exploring Tasmania in a campervan is not just another trip; it's an experience in itself. Instead of merely arriving at destinations, the journey becomes an adventure, each bend and curve revealing a new spectacle. The campervan journey offers the freedom to traverse offbeat paths and truly sink into Tasmania's mesmerizing beauty.
Discover the Best Campsites
1. Bay of Fires:
Bask in the glory of clear waters framed by fiery orange granite boulders stretching from Binalong Bay to Eddystone Point. Indulge in beach activities at Binalong Bay and find tranquility at the Humbug Point Nature Recreation Area.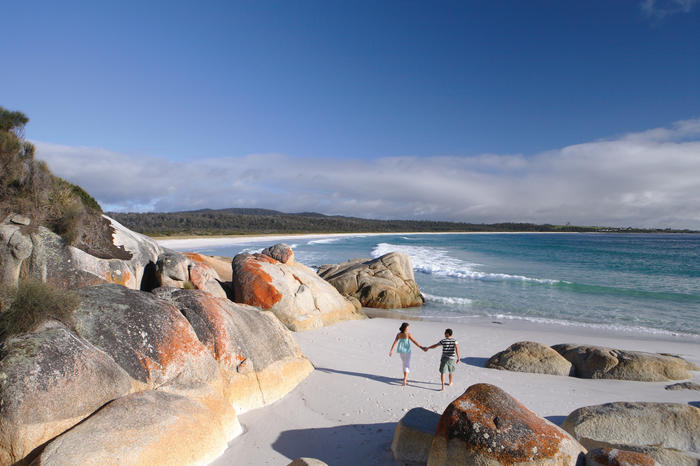 2. Cradle Mountain:
Delve into the wilderness as you explore Cradle Mountain, with the captivating Dove Lake nestled at its feet. Engage in treks like the Dove Lake Circuit, or embark on the challenging Overland Track. The Visitors Centre offers a wealth of information to guide your explorations.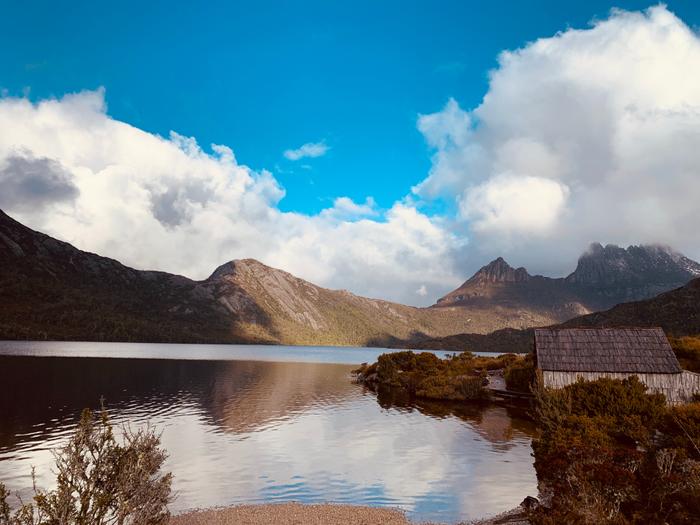 3. Freycinet National Park:
Witness the iconic Wineglass Bay, a crescent of radiant sand kissed by turquoise waters. Ascend the Wineglass Bay Lookout for panoramic views, visit the Cape Tourville Lighthouse, or unwind at Hazards Beach.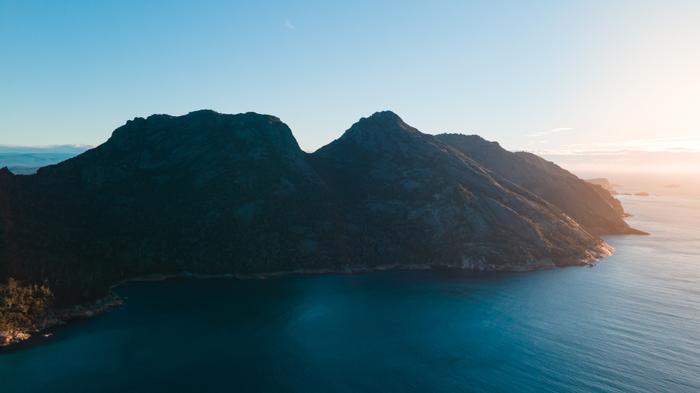 4. Bruny Island:
A mosaic of picturesque landscapes and rare wildlife awaits on Bruny Island. While here, treat your palate with local produce and cheese. Key attractions include The Neck Lookout and the expanses of South Bruny National Park.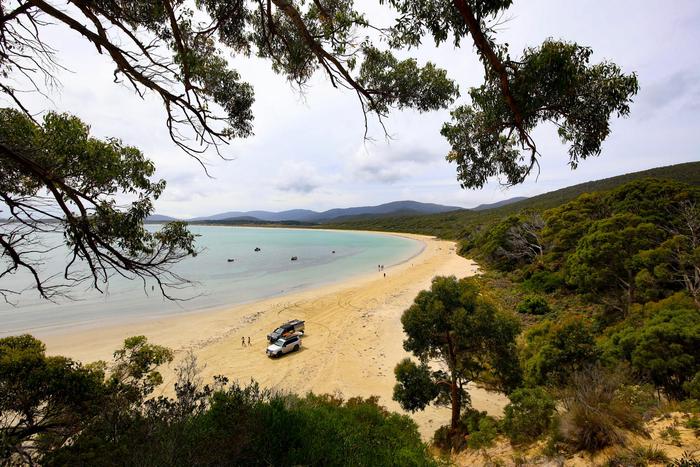 5. Mt Field National Park:
Be spellbound by cascading waterfalls and serene rainforest walks. Attractions such as Russell Falls, Horseshoe Falls, and the Pandani Grove Walk offer a blend of tranquility and adventure.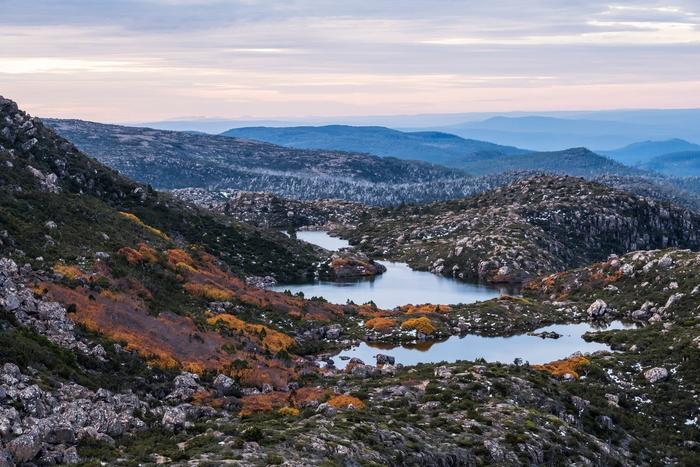 6. Mole Creek Caravan Park:
Seek solitude against the picturesque backdrop of the Great Western Tiers. Local treasures include the Mole Creek Caves, the impressive Alum Cliffs, and the captivating Trowunna Wildlife Park.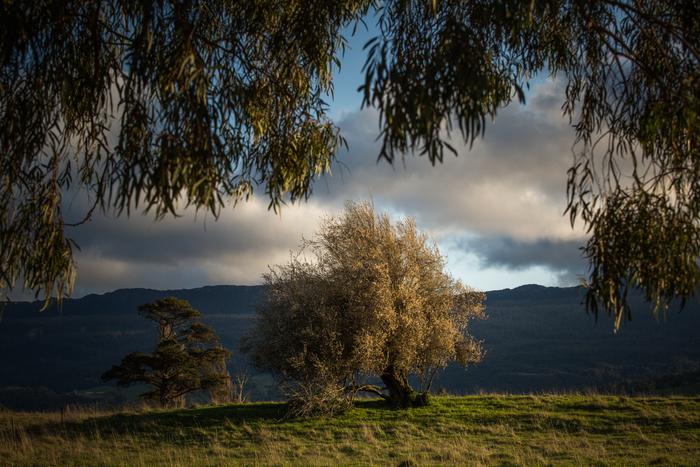 7. Strahan Beach Tourist Park:
Dive into Tasmania's rugged west coast from Strahan, the entry point to the World Heritage-listed Franklin-Gordon Wild Rivers National Park. Embark on a serene Gordon River Cruise or explore the wonders of the West Coast Wilderness Railway.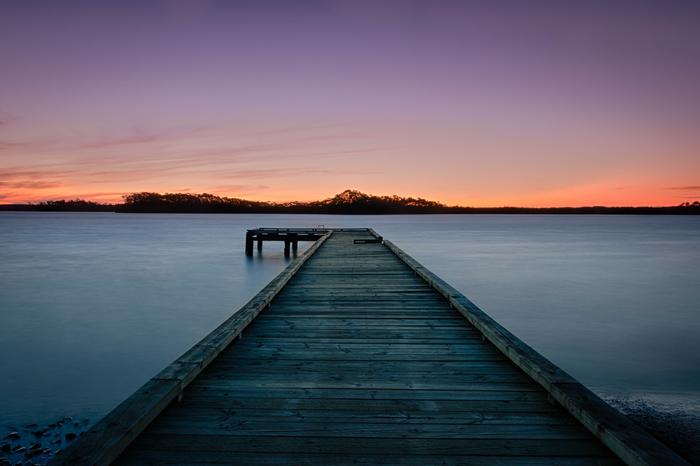 8. Wingtons Glamping:
Experience the wild with a touch of luxury at Wingtons. Nestled along the Tamar River, it offers an exquisite blend of nature and comfort. Explore the Tamar Valley Wine Route or encounter unique marine creatures at Seahorse World and Platypus House.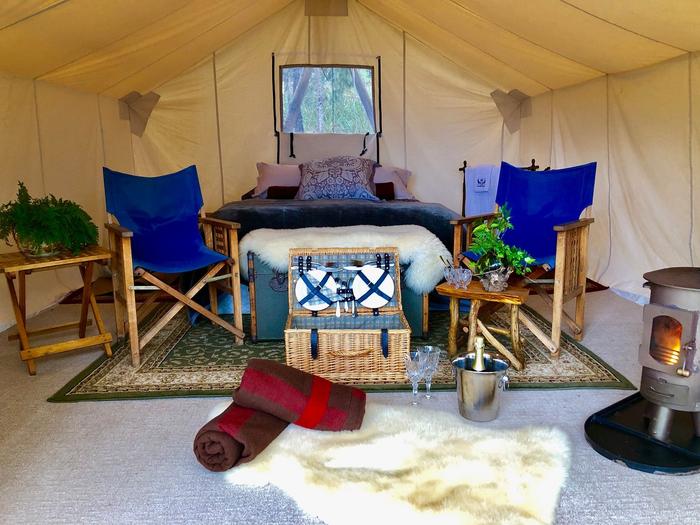 9. Swansea Holiday Park:
Perched on Tasmania's scenic east coast, Swansea grants breathtaking views of the Freycinet Peninsula. Explore the historical Spiky Bridge, savor the delights at Kate's Berry Farm, or delve into history at the Swansea Bark Mill.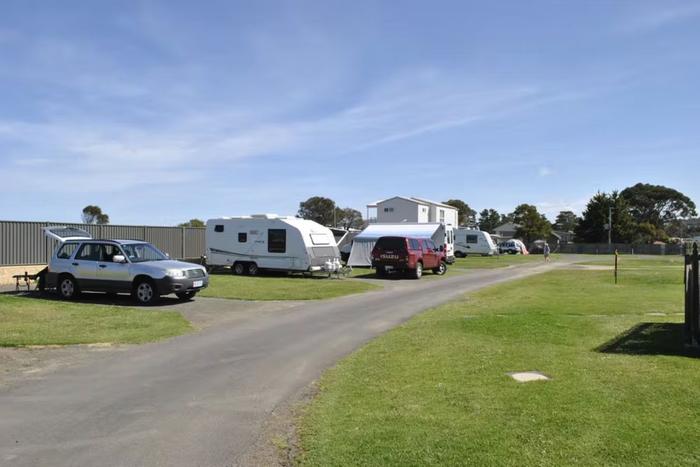 10. Port Arthur Holiday Park:
Immerse in Australia's poignant convict history at Port Arthur. Experience eerie ghost tours, delve into the Port Arthur Historic Site, or marvel at the natural wonders of the Remarkable Cave.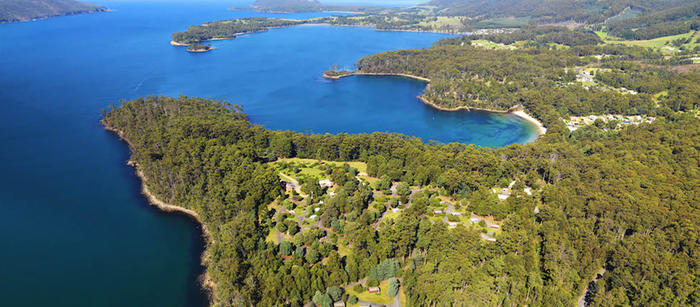 Enhance Your Campervan Adventure
Navigating Tasmania with a campervan can be an unparalleled experience if armed with some essential guidelines:
Plan Ahead: Popular campsites can quickly fill up, especially during peak seasons. Ensure you reserve your spot.
Champion Nature: Preserve Tasmania's untouched charm. Leave no trace, handle waste responsibly, and minimize disturbances to the environment.
Pack Smart: Tasmanian weather is known for its whims. Equip yourself for rain, shine, and the cold.
Savor Local Delights: Elevate your journey with Tasmania's bountiful produce. Fill your campervan with fresh, local ingredients for an authentic taste of the island.
Conclusion
Tasmania transcends the confines of a mere destination; it's an odyssey waiting to be lived. A campervan journey elevates this exploration, granting the liberty to unearth the island's hidden treasures. So, ignite your wanderlust, steer the wheel, and plunge into Tasmania's heart.