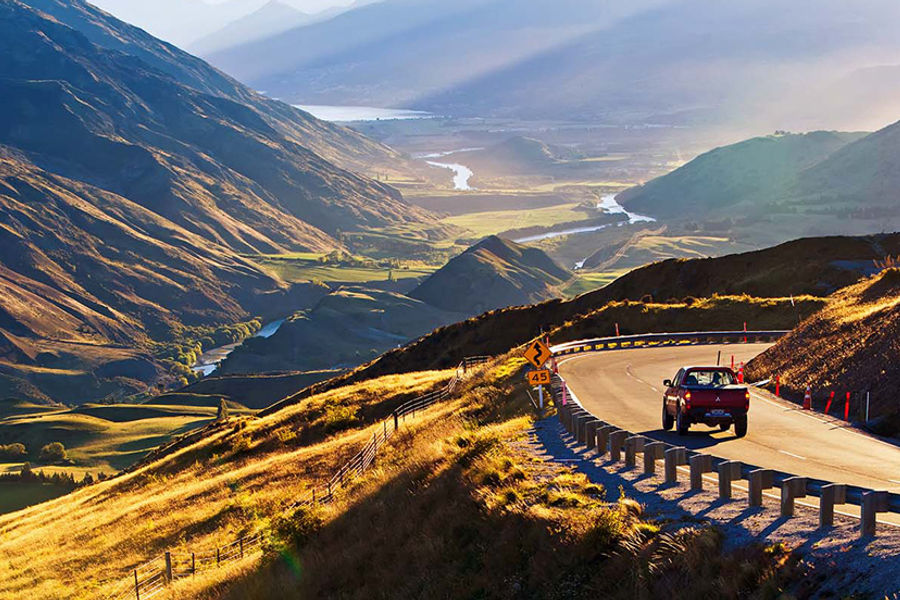 If you're in the Queenstown area and you have visited the friendly folks at Campervan Village, why not head off to the region of Wanaka and the Cardrona Valley, an area offering spectacular alpine views blended with stunning lakes.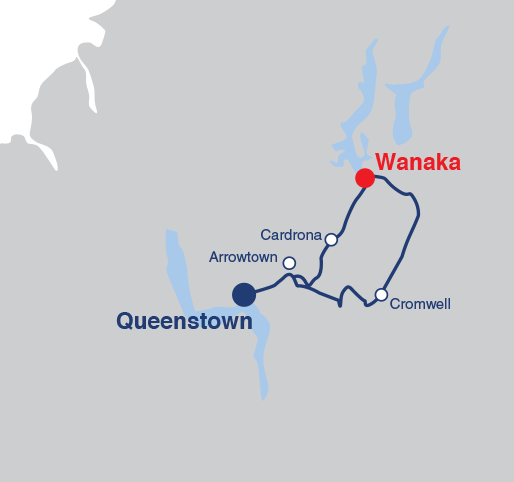 Getting there from Queenstown
Via Cardrona follow State Highway 6 to Arrow Junction and turn left on the Crown Range Rd.
Via Cromwell stay on State Highway 6 until Wanaka
Suggested trip duration: 2 Days Take Note: If you are driving between May and September, be sure you are carrying chains as the conditions can become slippery.
There are two routes from Queenstown to Wanaka. Firstly, via Cromwell, secondly via the Cardrona Valley. If you want a breathtaking path with massive views over the highest main road in New Zealand, drive along the Crown Range in Cardrona Valley. If you want a slightly quicker route, so you've got a bit more time to visit some of the settlements in the region, then drive via Cromwell. Once you've arrived in Wanaka, there's plenty to do for the thrill seeker in you - with its two lakes and the Mount Aspiring National Park, there is enough adventure to suit all tastes. You can ski in the largest skiable terrain in Australasia, hike for days in the National Park and, personally my favourite, go on a kayak trip or a paddle boarding trip on Lake Wanaka or Lake Hawea. Finally, do not forget to have a look and take a picture of that Wanaka Tree, a magical lonely tree, located on the lake.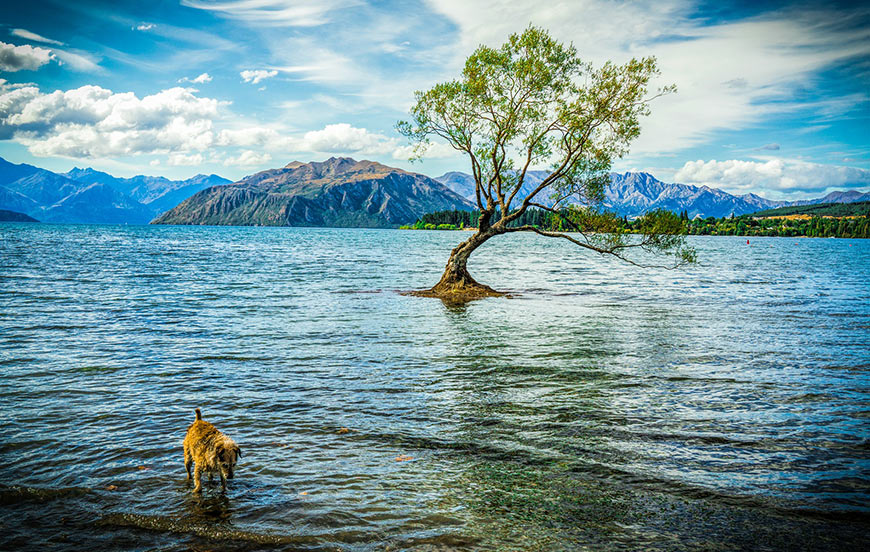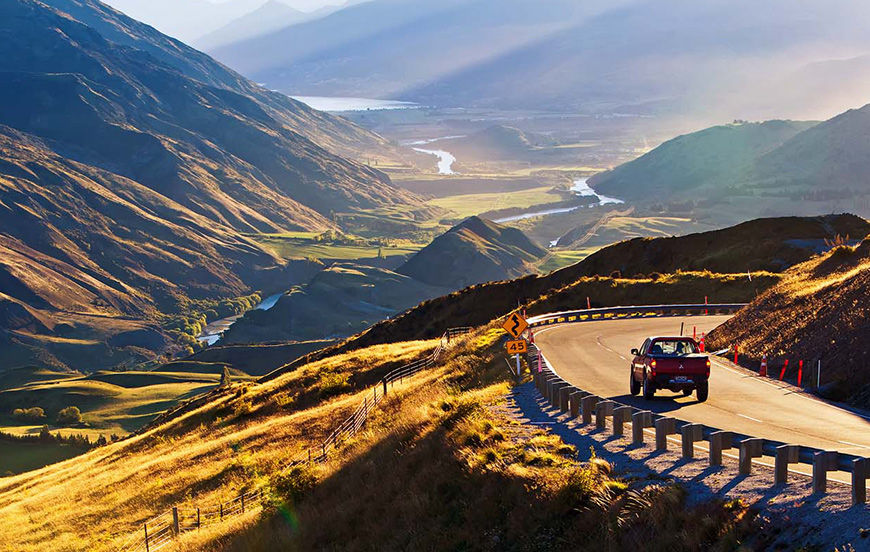 Activities
Rob Roy Glacier Track
Eco Tour (Cruise)
Wildlife Wanaka via Ferrata
Skydive
Food and Wine Tours
Wanaka Bike Tours
Other Information
Remember! If you have a day or 2 left, be sure to take a wander around Queenstown - this city is a summer-adventure-junky womdeerland and in winter - snow-lovers paradise.
Camping There are two Conservation Campsites location 30-50km from Wanaka - Boundary Creek Campsite and Kidds Bush Campsite. Private camprgrounds are available from $40 to $55 per night.
Did You Know?
Campervan Village has a fleet of Campervans for hire, perfect for exploring New Zealand! We've got 3 great locations across NZ's North and South islands, so book online today.