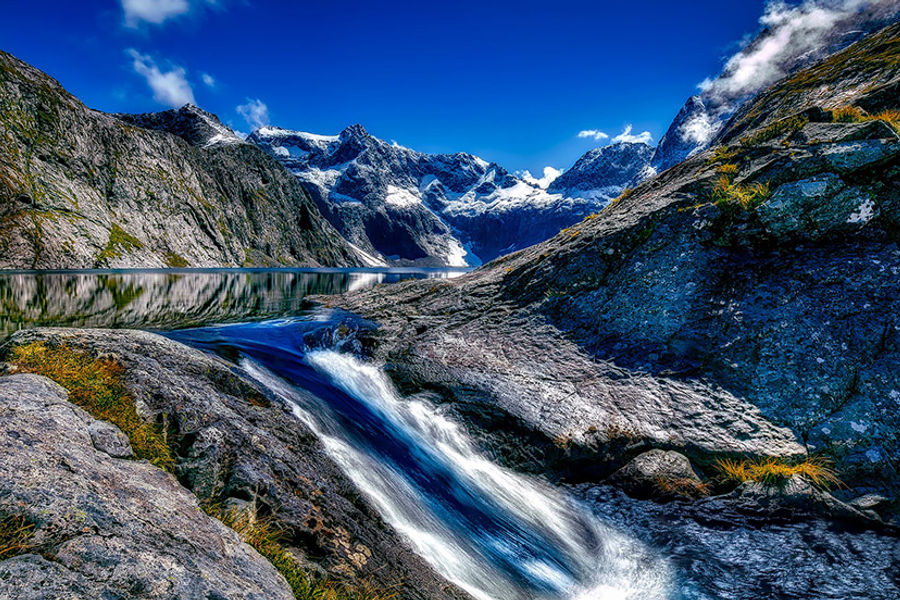 Queenstown to Milford Sound
The South Island of New Zealand is a paradise for nature-lovers and thrill seekers. If you have a few days and you've hired a campervan in Queenstown, then you simply can't miss the opportunity to visit Milford Sound and Fiordland!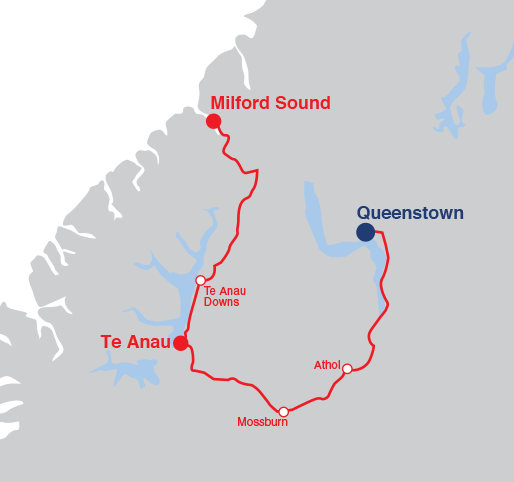 Getting there from Queenstown
Queenstown to Glenorchy From Queenstown, take State Highway 6 towards Frankton then turn onto State Highway 94 towards Te Anau. Continue on State Highway 94 towards Milford Sound. The drive from Queenstown to Milford Sound via Te Anau is about 4 hours and it's a narrow and winding road, passing through the spectacular Eglinton Valley, Homer Tunnel and the Cleddau Valley.
Take Note Be prepared to go off the grid for a while as there may be limited mobile phone reception between Te Anau and Milford Sound. Tyre Chains are required on this trip during the winter.
It's not hard to find a scenic route in New Zealand, but the trip between Queenstown and Milford Sound is one of a kind. The landscape is unspoiled - between Te Anau and Milford Sound there's no towns, no people; just you, your campervan and the beautiful wilderness. This 3h45 drive brings you to the world of the Fiordland National Park, one of the most impressive and dramatic landmarks in New Zealand. The fiords of Doubtful & Milford Sounds have been carved over time by glaciers, and have formed paths for you to explore New Zealand's remote wilderness in its truest form.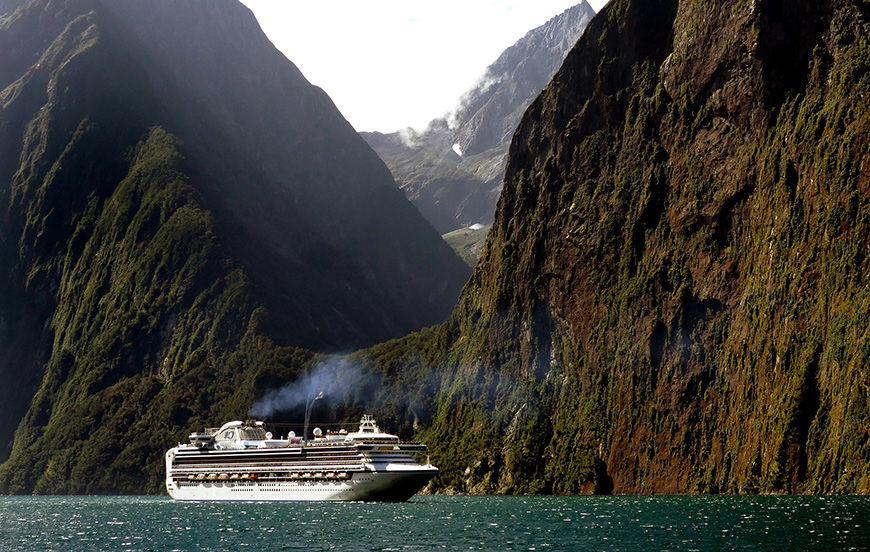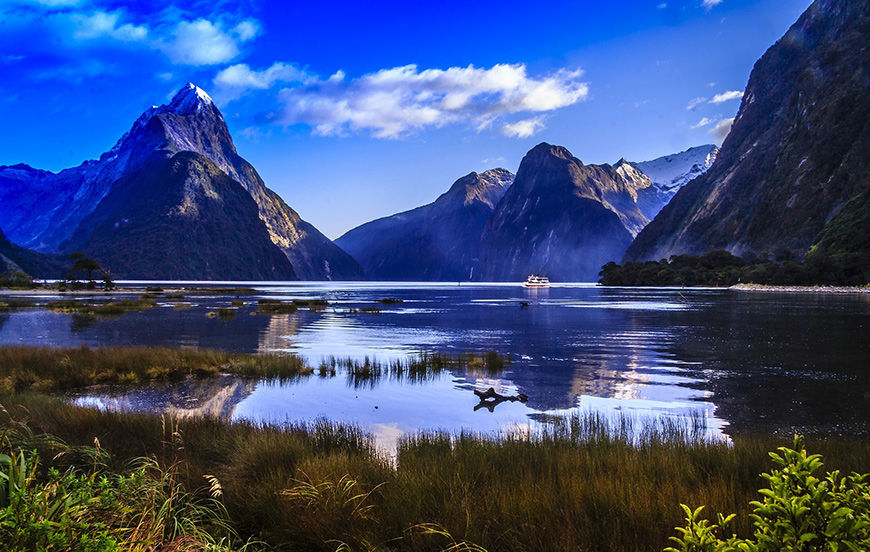 During this route, you will encounter two main destinations - the city of Te Anau and Milford Sound. The first stop is Te Anau, the perfect place to gather provisions and fill-up the tank of your campervan. If you have a few hours to spare, there are nice tracks you can hike around the bay; or make a little time to stop there on your way back through to Queenstown. The second stop is Milford Sound, the main attraction of the journey. Often described as the 'Eighth Wonder of the World', this place is an adventurer's paradise. There's a multitude of activities to undertake in the area as well, including boat cruises on the bay, while learning about the marine ecosystem along the way (meanwhile, you're surrounded by incredible mountains and picturesque waterfalls!). You can also rent a kayak and explore this magnificent Fiord at your own pace, for a more intimate experience. There are day-hikes in the area, but if you have a few days and love to hike, then the famous Milford Track is for you.
Activities
Jetboating
Milford Discover Centre and Underwater Observatory
Scuba Diving Adventure
Te Anau Glowworm Caves
Dusky & Doubtful Sounds
Kepler Track
Other Information
Camping Between Te Anau in Milford Sound, there's at least ten conservation campsites along the way - it will be easy enough to find a spot for your campervan. Furthermore, most of them are near a hiking attraction like Falls Creek Waterfall and Lake Gunn.
Did You Know?
Campervan Village has a fleet of Campervans for hire, perfect for exploring New Zealand! We've got 3 great locations across NZ's North and South islands, so book online today!