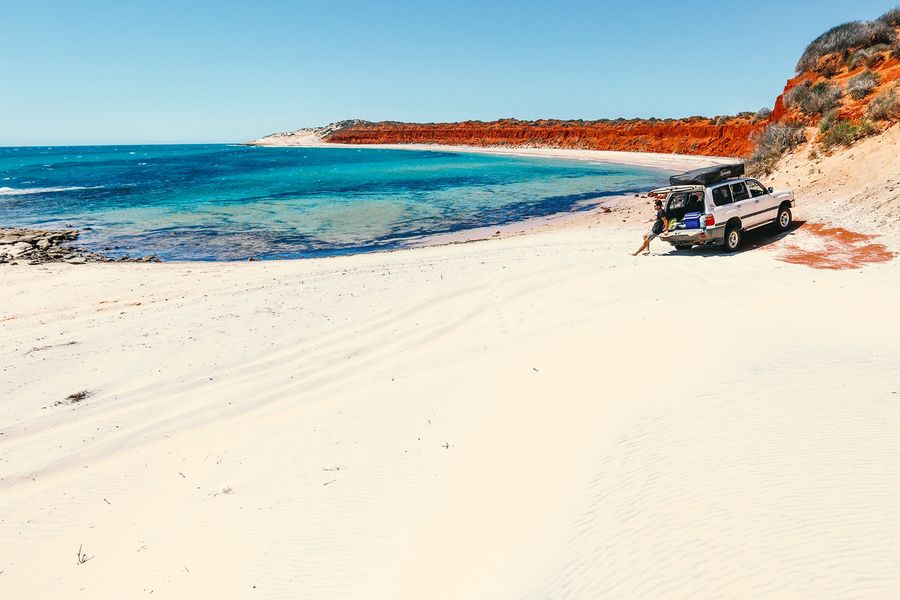 Exploring the Wild West: 3 Incredible Road Trip Routes on Australia's West Coast
Australia's west coast is a vast and untamed wilderness that promises road trip enthusiasts an unforgettable journey. With its rugged landscapes, pristine beaches, and diverse wildlife, it's a playground for those seeking adventure and natural wonders. If you're planning to explore this incredible region, there's no better way to do it than in a campervan or 4WD vehicle. Here are three awe-inspiring road trip routes that will take you on an unforgettable adventure along Australia's wild west coast.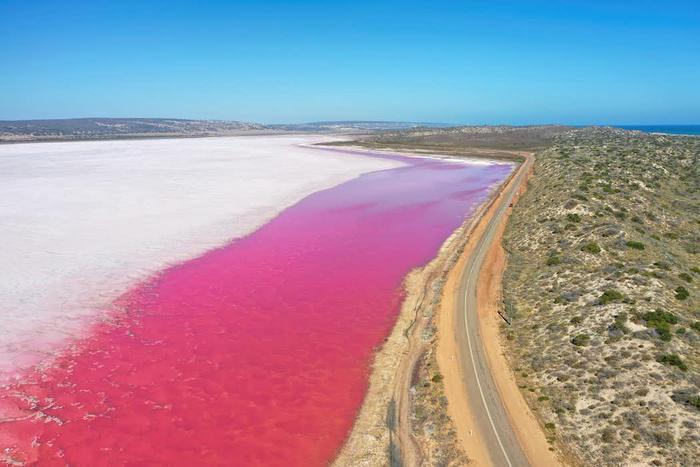 1. Coral Coast Highway
The Coral Coast Highway is a mesmerizing route that stretches over 1,100 kilometers from Perth to Exmouth. This road trip promises a kaleidoscope of experiences, from picturesque coastal towns to surreal coral reefs. Starting from Perth, you'll journey past white-sand beaches and hidden coves, where turquoise waters gently lap against the shore. Along the way, don't miss the opportunity to visit the Pinnacles Desert, an otherworldly landscape of ancient limestone formations rising from the sand.
Further north, the Ningaloo Reef awaits, a World Heritage-listed site that rivals the Great Barrier Reef. Grab your snorkeling gear or embark on a breathtaking diving excursion to swim alongside majestic whale sharks, manta rays, and colorful fish. For the ultimate adventure, take a detour to Shark Bay, where the crystal-clear waters meet red cliffs, and friendly dolphins frolic in the shallows.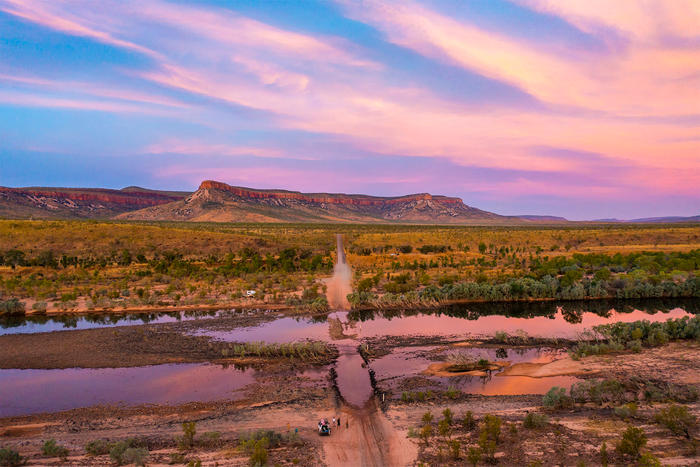 2. Gibb River Road
For those seeking a more rugged and remote road trip, the Gibb River Road is an epic off-road adventure that spans approximately 660 kilometers through the heart of the Kimberley region. This route takes you deep into the wilderness, where dramatic gorges, ancient rock formations, and stunning waterfalls await. Be prepared for challenging driving conditions, river crossings, and dusty tracks that will test your 4WD skills.
Along the Gibb River Road, highlights include the Bells Gorge, with its cascading waterfalls and serene swimming holes, and the famous Windjana Gorge, where you can spot freshwater crocodiles basking in the sun. Don't miss the chance to visit the iconic Mitchell Falls, one of the Kimberley's most awe-inspiring sights, accessible by helicopter or a challenging hike.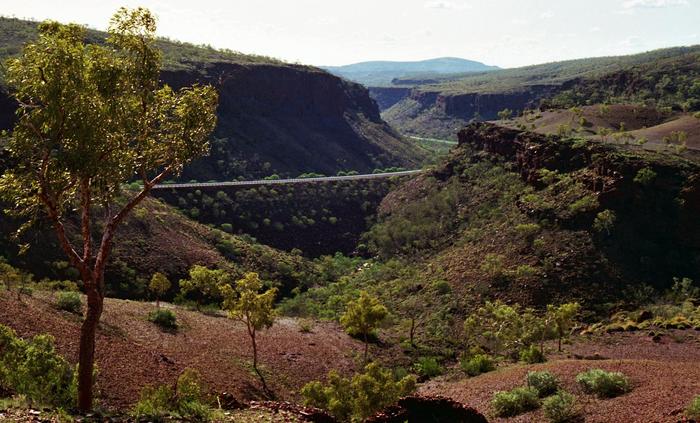 3. Great Northern Highway
The Great Northern Highway offers an easier yet no less enchanting road trip experience, stretching over 3,200 kilometers from Perth to Broome. This route traverses diverse landscapes, from the fertile wine region of Swan Valley to the red desert of the Pilbara. Drive through the vast expanse of the Shark Bay World Heritage Area, a sanctuary for dugongs and dolphins, and stop by the strikingly beautiful Shell Beach, formed entirely of tiny shells.
As you continue north, you'll find yourself in the heart of the Pilbara, an ancient land adorned with rich colors and unique rock formations like the famous Karajini National Park. Experience the grandeur of the Karijini gorges with their emerald pools and towering waterfalls, a true paradise for hikers and nature enthusiasts.
Arriving in Broome, you'll be greeted by its iconic Cable Beach, where you can witness unforgettable sunsets and even partake in a camel ride along the shoreline.
Final Thoughts
Embarking on a road trip along Australia's west coast in a campervan or 4WD vehicle is an adventure of a lifetime. Each route promises a unique blend of natural wonders, cultural encounters, and the thrill of exploring the great Australian wilderness. For a great starting point to your wild Western Australia adventure, check out Campervan Village's locations in Perth, Exmouth or Darwin. Happy road tripping!